Open source softwares have long been undervalued for their potential, nevertheless today; the scenario seems to be changing in favor of Open source softwares that not only do as good job (or even better) as proprietary softwares but in a matter of no penny spent at all! One of these OS softwares is Blender, used for development of 3D graphics application. In this post we wil round-up sone the mega-projects (movies and commercials) that have used Blender!

Blender is one of the most efficient, feature-packed, powerful and awe-inspiring software with which you can create professional quality animation. Blender is cross platform, all-in-one 3D modeling and animation software suit that can be used to create computer generated images and movies! In contrast to any professional, feature intensive 3D modeling software which are priced in thousands of dollars, Blender, is an open sourcefreeware and costs you nothing at all.  Blender has been used for the production of TV commercials in Brazil, Australia, Iceland, and Sweden. I am highlighting a few here:
Fiat campaign used Blender (2009, Brazil)
Bridgestone Australia (by ProMotion,2009 Australia)
Today blender is used in many mega media projects! You will be excited to note some amazing animation movies that have used the open source 3d modeling tool Blender.
SpiderMan-2 (2004)
SpiderMan-2 was the first professional project that utilized Blender. Blender, in Spiderman 2 was mainly used to create animatics pre-visualizations for the storyboard department.
Friday or Another day (2005)
Friday or Another day was the first 35 mm feature film, in French language, that employed Blender for all the special effects, done by Digital Graphics of Belgium. The movie won the first prize at the Locarno International Film Festival.
The Secret of Kells (2009)
The Secret of Kells employed Blender (though partly) done once again by the Belgium studio Digital Graphics. The movie was nominated for an Oscar in the category 'Best Animated Feature Film'
However it was never until Elephant's dream that Blender artists gathered to produce a film entirely using free softwares! The brave Endeavour was titled as 'Orange Movie Project' hosted by the Netherlands Media Art Institute (NIMk), later succeeded by Peach and Durian Open Movie projects and Apricot game project!
[youtube]lw2_HZTuQBE[/youtube]
Elephant's Dream (2006)
Elephants Dream is a computer-generated short film that was produced by a team of 8 artists, under the name Open Source Orange. The short movie was developed mainly with blender to create 3d animations of film. Ubuntu with KDE and GNOME desktop environments was used on the workstations. GIMP was also employed for drawing. Elephants Dream 3D did compete in the first European 3D Film Festival and was awarded best short film.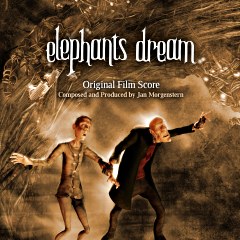 [vimeo]1132937[/vimeo]
Big Buck Bunny (2007)
Unlike the deep and mystical style of Elephants Dream, things were kept more "funny and furry" according to the official site; in the successiveOpen Movie Project titled Peach. The peach open movie was followed by the Open Game project Apricot. Apricot is a project for production of a free-game based on the universe and characters of the Peach movie (Big Buck Bunny) using free software. The game is titled Yo Frankie. The game was released on December 9, 2008, under either the GNU GPL or LGPL, with all content being licensed under Creative Commons Attribution 3.0.
Sintel (2010)
Finally came Sintel, Open Movie once again developed by Blender foundation under the code name Durain, starring a teenage girl and dragon as its main characters. This time the theme of the movie was chosen to be fantasy action epic. The movie Premiered on September 2010.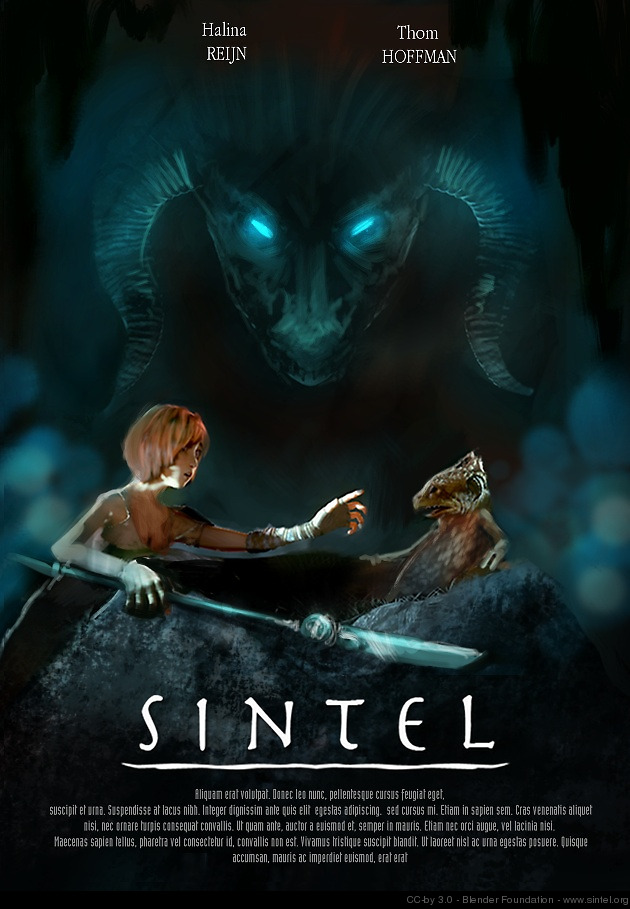 Plumiferos (2010)
Plumiferos, free bids in English, is a 2010 Argentine computer-animated film made using Open Source software for all 3D models, animation, lighting and render process, under Linux operating system.
Potential Open source softwares are making considerable place in the commercial mega projects primarily due to their extensive support available via vast community, detailed tutorials and their capabilities available at no cost!
All Images are taken from official websites.